Product Details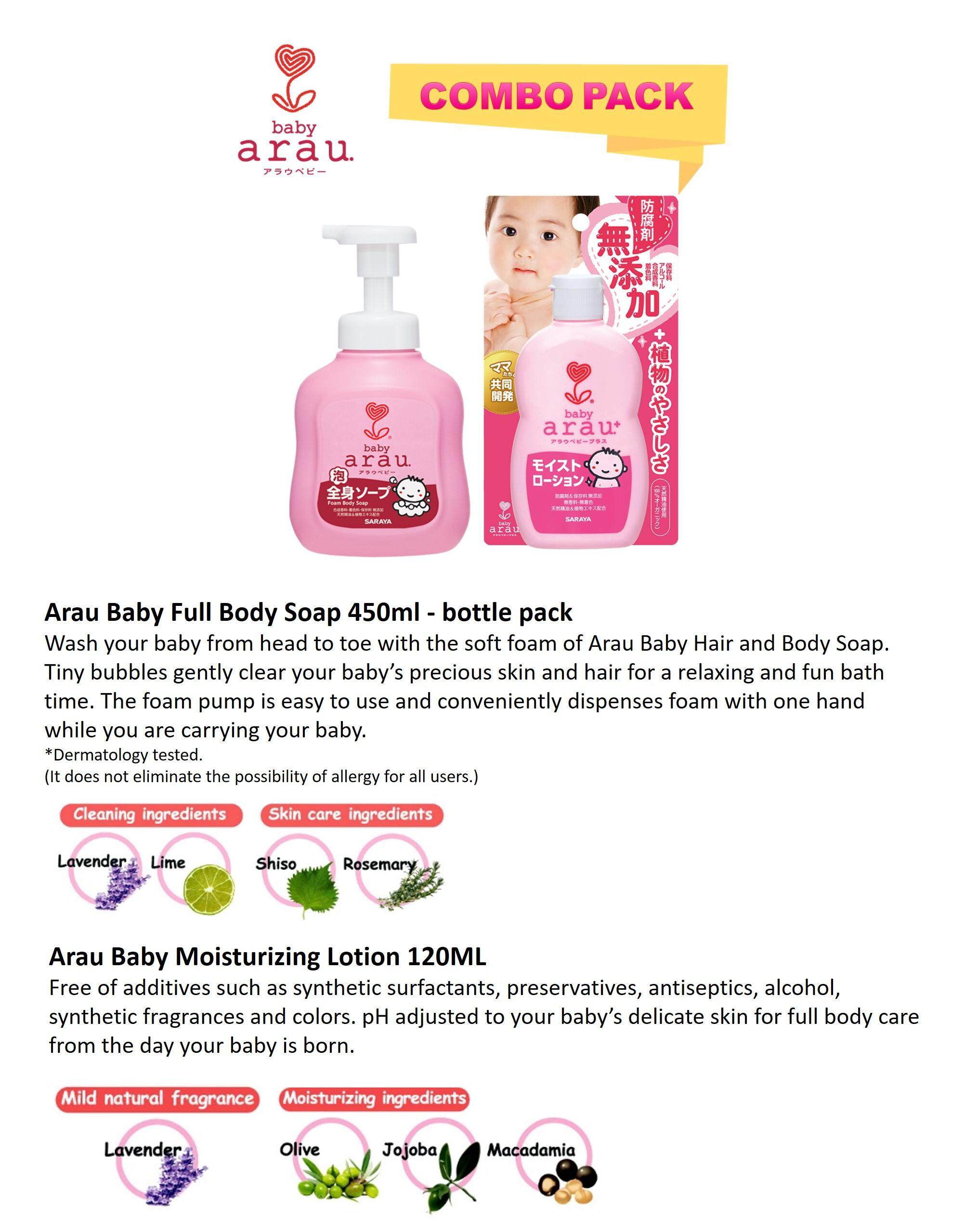 Arau Baby Full Boday Soap 450ML
Wash your baby from head to toe with the soft foam of Arau Baby Full Body Soap. Tiny bubbles gently clear your baby's precious skin and hair for a relaxing and fun bath time. The foam pump is easy to use, and conveniently dispenses foam with one hand. 
Ingredients: Water, potassium soap base, glycerin, lavender oil, lime oil, shiso extract, rosemary extract, BG
Arau Baby Moisturizing Lotion 120ML  
Free of additives such as synthetic surfactants, preservatives, antiseptics, alcohol, synthetic fragrances and colors. pH adjusted to your baby's delicate skin for full body care from the day your baby is born. Natural botanical ingredients gently care for the skin. Dries cleanly for a comfortable feel and smooth touch.
Ingredients:Water, glycerin, BG, pentylene glycol, jojoba seed oil, squalane, macadamia nut oil, 1,2-hexanediol, hydrogenated lecithin, acidic sophorolipid, xanthan gum, carbomer, acrylate/alkyl acrylate (C10-C30) crosspolymer, potassium hydroxide, lavender oil