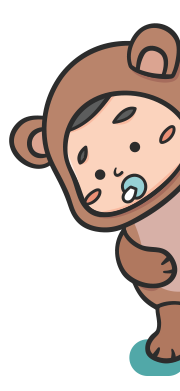 FAQ
How do i get this card?
Just spend RM100 at www.motherhood.com.my to get your Motherhood.com.my Privilege Card.<br> You will receive your E-VIP card via email within 14 days of purchase.
If you are a new mommy or Soon-to-be mommy, register at https://www.motherhood.com.my/events/newmom to receive a New Mom VIP card (and other gifts).
Card Renewal & Expiry
- Upon activation, the card privileges are valid up to 12-months

- To maintain the privileges status, purchase of products within 12 months at www.motherhood.com.my is required.

- Card privileges & its rewards shall expired in the event where there is no purchase made within 12-months.
Other Terms & Conditions
1. This privilege card can be used for purchases made online only at www.motherhood.com.my
2. This card cannot be exchanged for cash or products.
3. The validity of this VIP membership is for 12 months once it has been activated.
4. This VIP membership & its rewards shall expire when there is no transaction made within 12 months.
5. This privilege card discount is ineligible to be used for formula milk, disposable diapers & OMG deals.
6. Use of this VIP membership constitutes the acceptance of these terms & conditions.
7. Before start using, activate this card at www.motherhood.com.my/membersprivilege