More info
SPECIAFICATIONS
Fast heat transfer, evenly and quickly, save time and energy, heat resistance and corrosion resistance.
High performance nonstick coating, health and easy for cleaning, dishwasher safety.
Bakelite handles for your convience to stay cool during cooking.
It is not get scorched, body with scientific design, keep the heat.
Suitable for gas stove, induction cooker, electric and so on.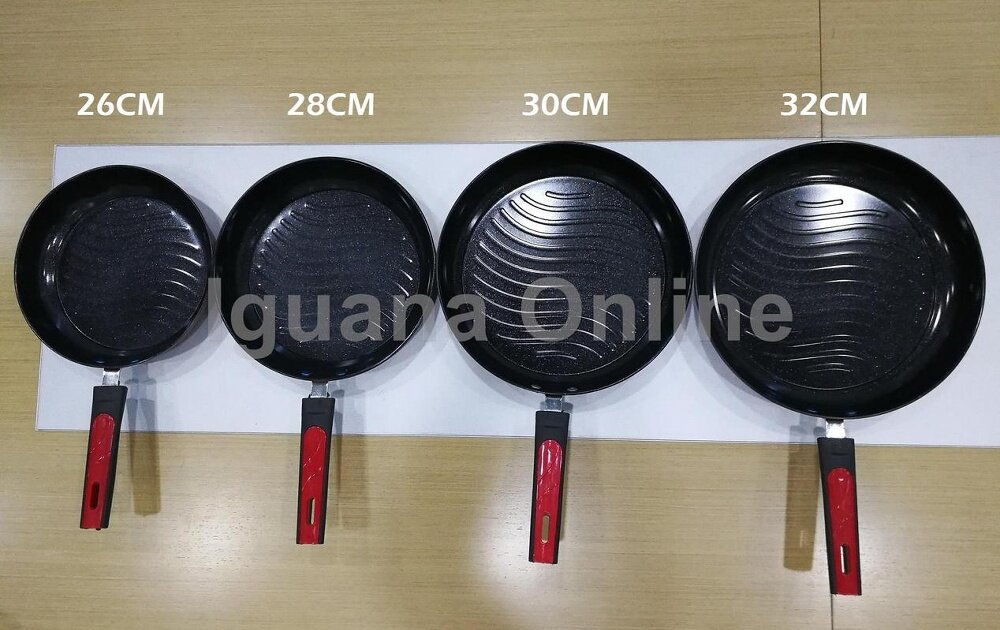 Product Size:
26CM: 45(L) x 26(W) x 7.5(H)CM; Weight: 0.9kg
28CM: 47(L) x 28(W) x 7.5(H)CM; Weight: 1.03kg
30CM: 50(L) x 30(W) x 10(H)CM; Weight: 1.13kg
32CM: 52(L) x 32(W) x 9(H)CM; Weight: 1.23kg