A good mattress not only makes bedtime more comfortable for your baby, it also supports his growing bones and keeps him safe while sleeping. Be sure to choose a firm crib mattress made specifically for babies, because a soft sleeping surface can be a suffocation hazard and raise the risk of SIDS. The firmer the better. Even if it feels stiff to you, your baby will adjust to it. Mattresses designed for older children and adults may not be firm enough.
The mattress needs to fit comfortably in the crib, with no more than two fingers of space between the side of the mattress and the crib frame. If there's more space than that, the mattress is too small and could be a suffocation and entrapment hazard.The sizes fit certain playpen, the mattress are higher density than market low end foam mattress.
The Mattress is special designed forSweet Heart Paris WCT138 Multi Functional Baby Wooden Cot (New)
Sample reference as below: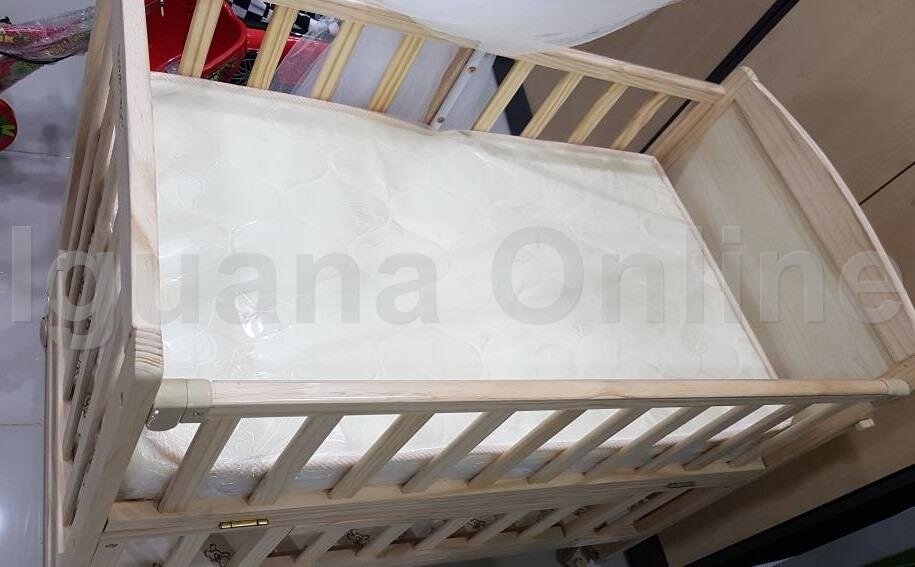 'Sweet Heart Paris' with our holding brand vision, 'Growing With You' is to bring the growth of each child close together with the loved ones giving them the greatest memories and miraculous moments of life growth and it is the inspiration of our products creation and goals.
'Sweet Heart Paris' has a wide range of products which are chosen with great care and cautious to ensure the quality, design and features are trendy yet practical and compromises of great qualities to give the very best of products to our consumer and their beloved children.