More info
Panna cotta dessert premix for 18 months and above.
Only natural ingredients used
No MSG
No Artificial Coloring
No Trans Fat 
No Preservative Added
Natural Ingredients:
Sugar, corn starch, whole egg powder, dextrose monohydrate, carrageenan, carob bean gum, sodium citrate, flavor
Nutrition Facts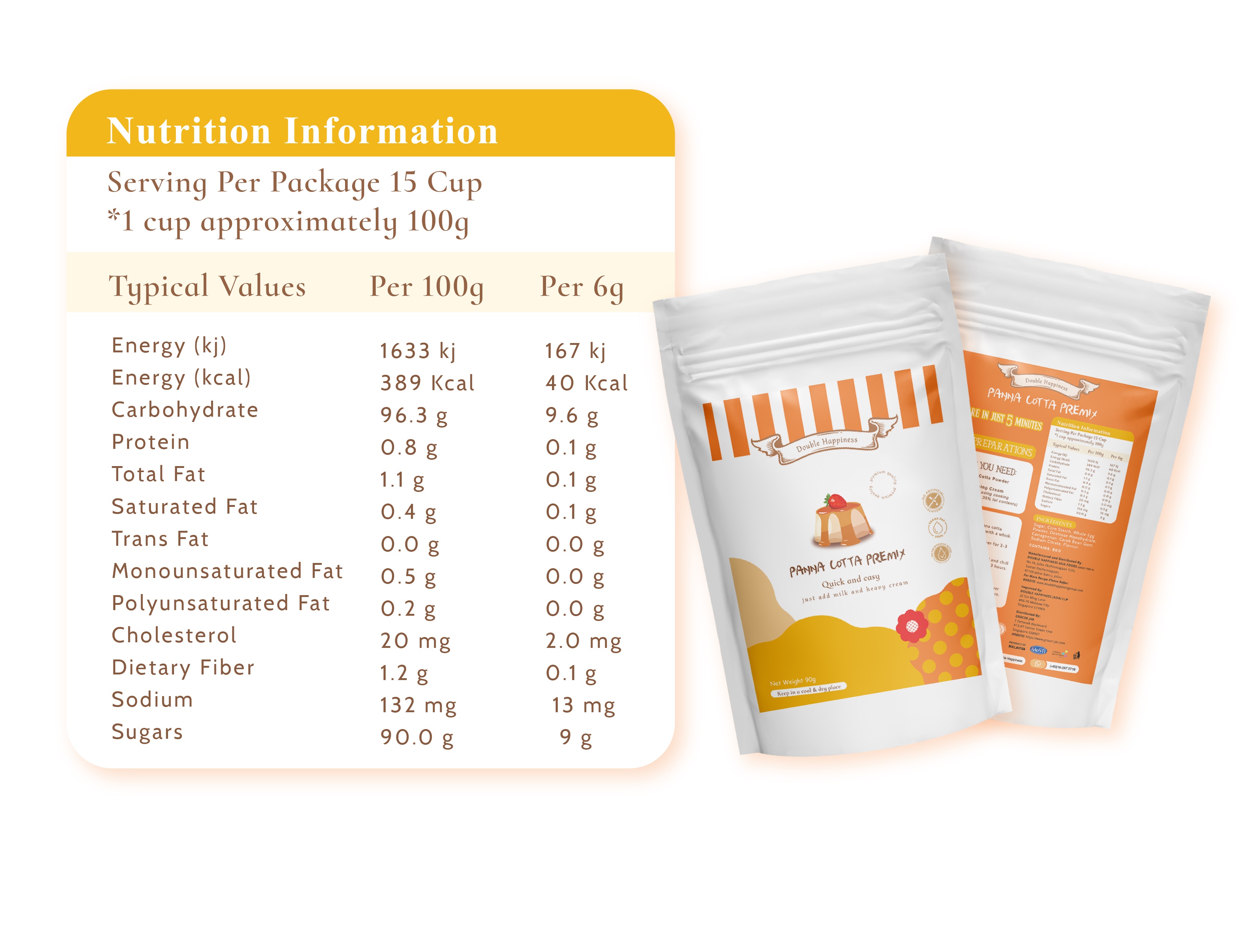 Recipe 
What you need
Panna Cotta powder 90g
Whipping cream 400ml
Fresh milk 4000ml
Direction:
Blend 90g of panna cotta powder, milk and whipping cream, stir well.
Bring to boil, stir constantly, reduce heat and simmer for 2-3 minutes, stir occasionally.
Pour into moulds or bowl and chill in refrigerator (5'c) for at least 3 hours. Garnish and serve.
Tips: panna cotta can be lightly covered and refrigerated for up to 3 days.
Some cooking ideas: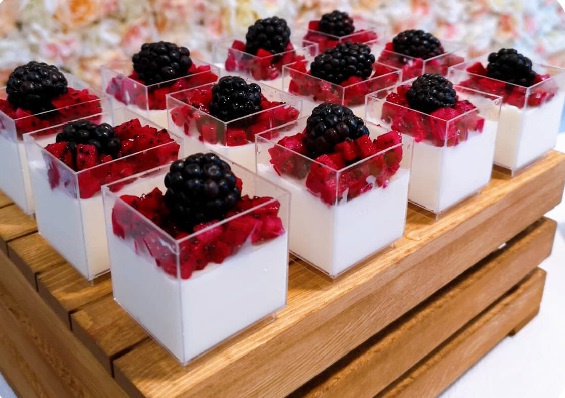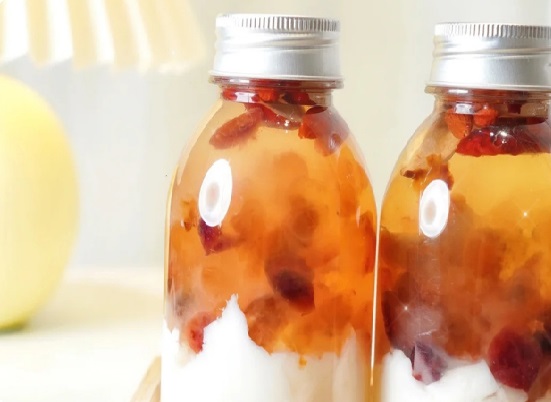 Net weight: 90g
Suitable for baby 18 months and above
Storage: Store in freezer for freshness
Shelf life: 12 months 
Ministry of Health Malaysia KKM MeSTI (Food Hygiene Regulations 2009) approved with certificate no. 7028. MeSTI is the abbreviation of "Makanan Selamat Tanggungjawab Industri"
About the Brand
Double Happiness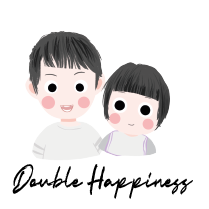 Malaysia Food Product Manufacturer Based at Johor Bahru.
Founded in 2017 by selling freshly made vegetable noodles online.
The only company used up to 13 type of vegetables ingredient for their veggie paste and noodles in the market.
All the products are approved by KKM MALAYSIA 'MeSTI' (Ministry of Health of Malaysia) and currently is processing HALAL Certification application.
All products do not contain preservative, no artificial colouring, no chemical addition, no trans-fat and no MSG added.
Export to Singapore and Hong Kong since 2018.