Best Baby Essentials Sdn Bhd was established with the goal of searching for and introducing new products that improves the quality of life of Malaysian parents through high quality products designed for convenience and time-saving.
Best Baby Essentials' first product in the Malaysian Market is the Hanil UV Baby Bottle Sterilizer (100% made in Korea by Hanil Electric Co., Ltd with over 50 years track record & an advanced R&D team) which combines effective sterilisation (99.9%) and drying (via energy efficient Infra Red drying) power in a compact form factor which allows for sterilisation at the touch of a button.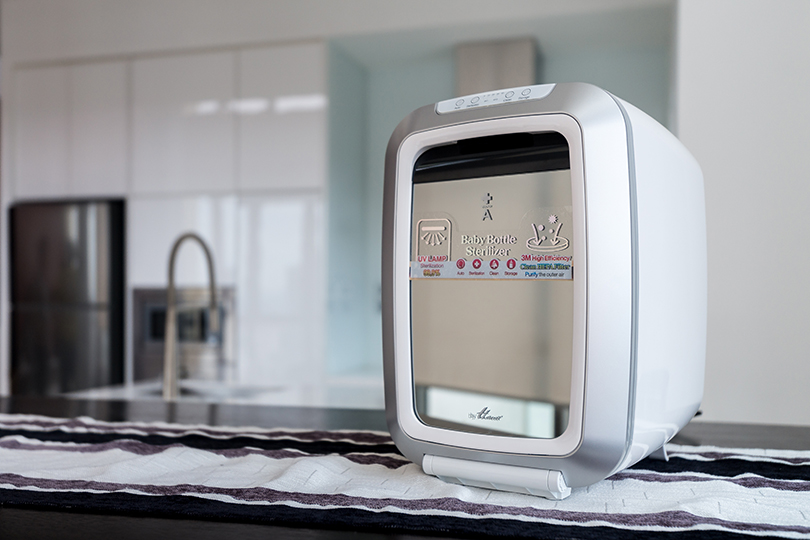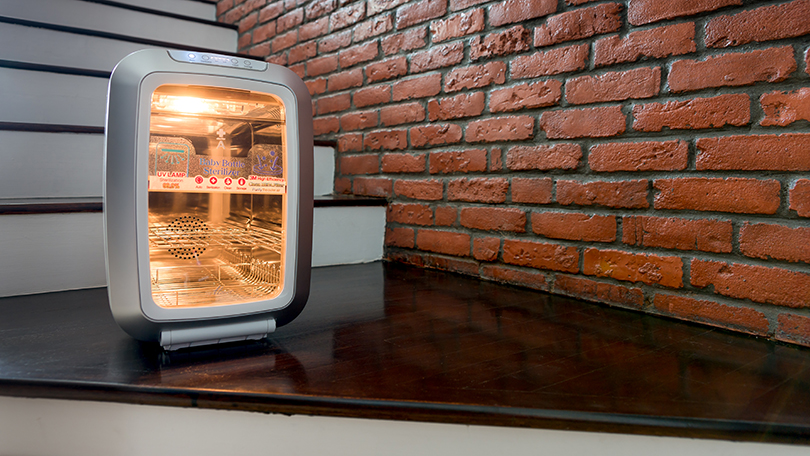 Why Hanil?
Sterilize with a Single Touch
✓ All–in–one - Dry, sterilize and store
✓ Fitted with dual (2) OSRAM UV Lamps and efficient Dr Fischer Infrared lamp
✓ Only UV Sterilizer with a 3M HEPA filter to filter airborne particles
✓ Doubles up as storage - No need to worry about pest / bugs crawling over your bottles
✓ Efficient - Low energy consumption (50W) and low heat drying (Minimizes risk of burns)
✓ Easy Maintenance - No more descaling with chemicals
✓ Sleek design and sizeable capacity - Fits 9 x 9 oz bottles and more in one cycle
✓ HBS-900MY Model, specifically made for Malaysia with English instruction manual & 3-pin safety plug (No adapters required)
✓ Covered by 1 year warranty
Why Best Baby Essentials?
✓ Manufactured in Korea, imported by Authorised Distributor with local office for ease of service and purchase of replacement lamps & filter.
✓ Hanil Electric Co. Ltd (Korea) has over 50 years of advance R&D dedicated to its products. Assurance of uncompromised quality.
---
Products There is 1 product.
Quick view

RM1,299.00

(160)

Sterilizes with UltraViolet Light to kill/inactivate 99.9% of germs. 3M HEPA blocks 99.99% of air-borne particles up to 0.3% microns. Silent Operation and Low Energy Consumption (50W) Compact Design yet Spacious interior that fits up to 9 big baby bottles and other peripherals. Convenient to use and easy to maintain. 1 yr Warranty by Exclusive and...

RM1,299.00

In Stock