LACTOGEN 2 Comfortis Tin 1.8kg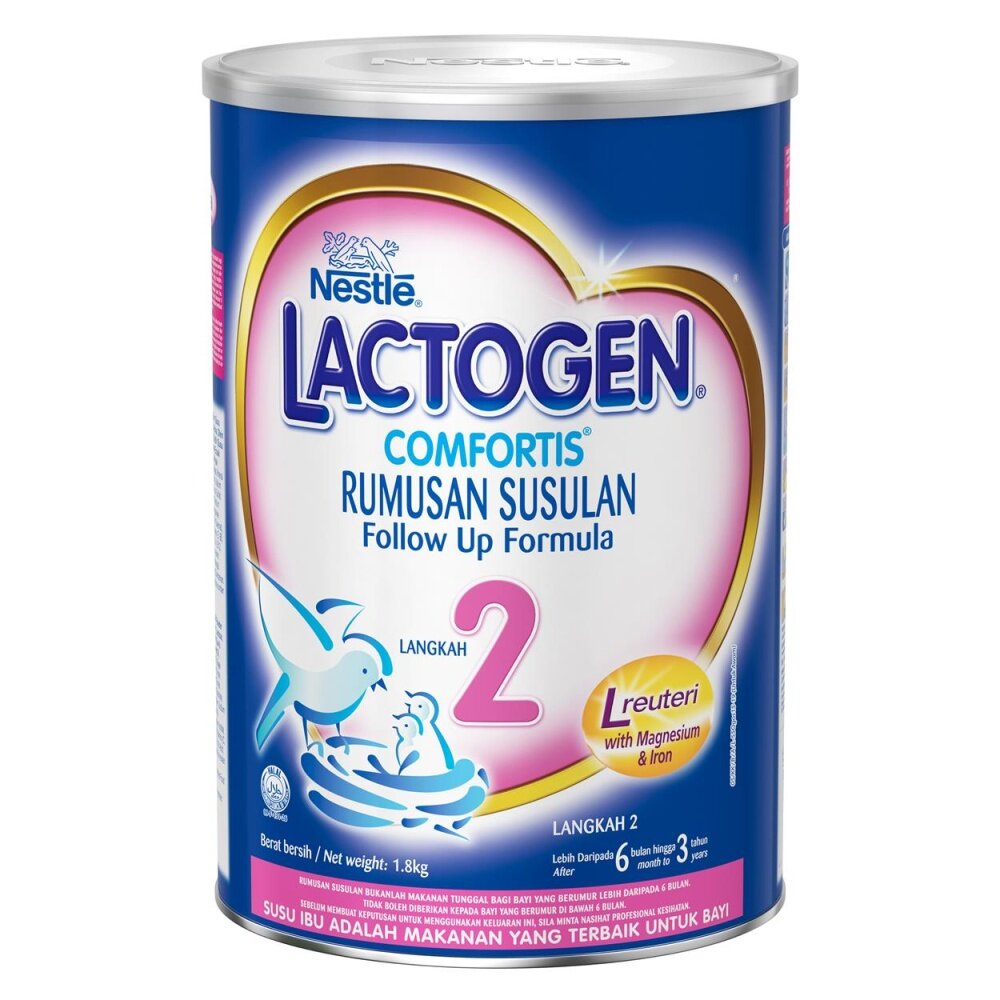 LACTOGEN®2 L.COMFORTIS®GENTLE PLUS Follow-up Formula is a formulation for infants from 6 months up to 3 years. At this stage, a balanced diet comprising of liquid and solid food will aid in the growth and development of your child. This formulation also contains the following nutrients:
Omega 3 and 6
DHA
Lactobacillus Reuteri
Ingredients & Allergen Information:
Ingredients: Skimmed Milk Powder (Cows Milk), Lactose, Palm Olein, Whey Protein (Cows Milk), Maltodextrin, Low Erucic Rapeseed Oil, Coconut Oil, Sunflower Oil, Soya Lecithin, Sodium Citrate, Calcium Citrate, Fish Oil, Vitamin C, Potassium Citrate, Magnesium Chloride, Ferrous Sulphate, Zinc Sulphate, Nicotinamide, Lactobacillus reuteri Culture, Vitamin E, Calcium Pantothenate, Vitamin A, Potassium Phosphate, Sodium Phosphate, Potassium Chloride, Sodium Chloride, Copper Sulphate, Vitamin B1, Vitamin B6, Folic Acid, Potassium Iodide, Manganese Sulphate, Vitamin K1, Sodium Selenate, Biotin, Vitamin D3, Vitamin B12. Contains Emulsifier As Permitted Food
Conditioner. All additives are of plant or synthetic origin.