More info
Product Description
Our new AVENT electric steam sterilizer has been designed to make sterilizing as simple as possible. With adjustable size, it takes up less kitchen space and the baskets fit bothwide and narrow neck bottles.
Technical specifications
Weight and dimensions
Dimensions: 290 x 160 x 150 (w x d x h)  mm
Weight: 1.5  kg
Development stages: 
0 - 6 months
Country of origin: 
Made in Turkey
What is included:
Electric steam sterilizer x 1 pcs
Classic Bottle 4oz x 1  pcs
Newborn pacifier x 1  pcs
Tongs x 1  pcs
Compatibility: 
Philips-Avent range compatible
Power consumption: 650  W
Voltage: 50-60Hz
Safety Classification: Class 1
3-in-1 modular sterilizer design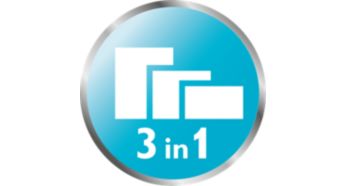 The sterilizer's unique modular design enables you to fit the bottles and accessories flexibly, and organize them easily. Thus loading and unloading are very convenient. It also takes up minimal kitchen space.
Natural steam sterilizing kills 99.9% of harmful germs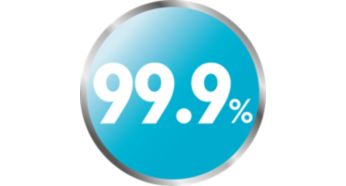 The sterilizer uses natural steam to sterilize baby bottles and other products, killing 99.9% of harmful germs without using chemicals. Perfect for giving you peace of mind that all your baby bottles and other products are sterile.
Sterile for up to 24 hours if the lid is unopened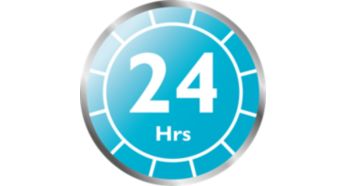 The sterilizer will keep its contents - baby bottles, breast pumps etc - sterile for up to 24 hours if the lid is unopened.
Fast cycle and auto shut off function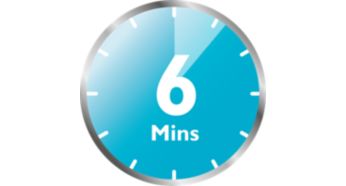 The sterilizing cyle lasts just 6 minutes. After this time, the sterilizer automatically shuts off, giving you extra speed and safety.
Spacious design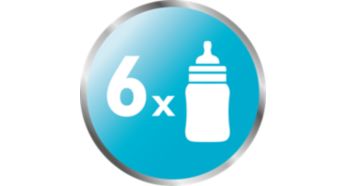 Holds up to six 330 ml / 11oz Philips Avent Classic and Natural bottles to be sterilized at once.
Easy to clean and safe sterilizing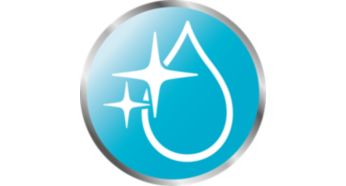 With our open design you can easily keep the heating plate clean, allowing you to sterilize with clean steam every time.
Sterilizes various bottles, breast pumps & accessories
The sterilizer is suitable for use with both standard neck and wide neck baby bottles. It also fits other baby products like  breast pumps and accessories.
....................................................................................................................................................................................................
Keep your baby safe from harmful germs with Philips Avent 4-in-1 Electric Steam Steriliser. This sterilizer kills up to 99.9% of harmful germs, and does so in 6 minutes. That way, you are able to sterilize your baby products easily and efficiently, even when in a pinch. This steam sterilizer fits all wide neck and narrow neck bottles.. In addition to that, this sterilizer comes with a 2 year guarantee for your peace of mind. Shop now at Motherhood.com.my for baby products like this and more, with the best online deal and promotion.
Pastikan bayi anda selamat daripada kuman dengan Philips Avent 4-in-1 Electric Steam Steriliser. Sterilizer ini boleh membunuh 99.9% kuman dalam 6 minit sahaja. Dengan ini, anda boleh mensterilkan barang baby anda dengan senang dan efisyen. Sterilizer wap ini boleh mengandungi semua jenis botol susu bayi. Tambahan pula, sterilizer ini mempunyai tempoh jaminan selama 2 tahun supaya anda tidak perlu risau. Beli produk ini atau barang baby lain di Motherhood.com.my sekarang untuk mendapat promosi yang terbaik online.