More info

About theSweet Heart Paris ST6605:
Suitable For : 0-3 Years-old Baby
Handle Bar : Handle Bar Revesible
Bumper Bar : Bumper Bar Removable.
Back Rest : Multi-position Adjusted Backret
Harness System: Five Point Safety Belt
Foot Rest : Foot Rest Adjustable
Folding : One Hand Folding System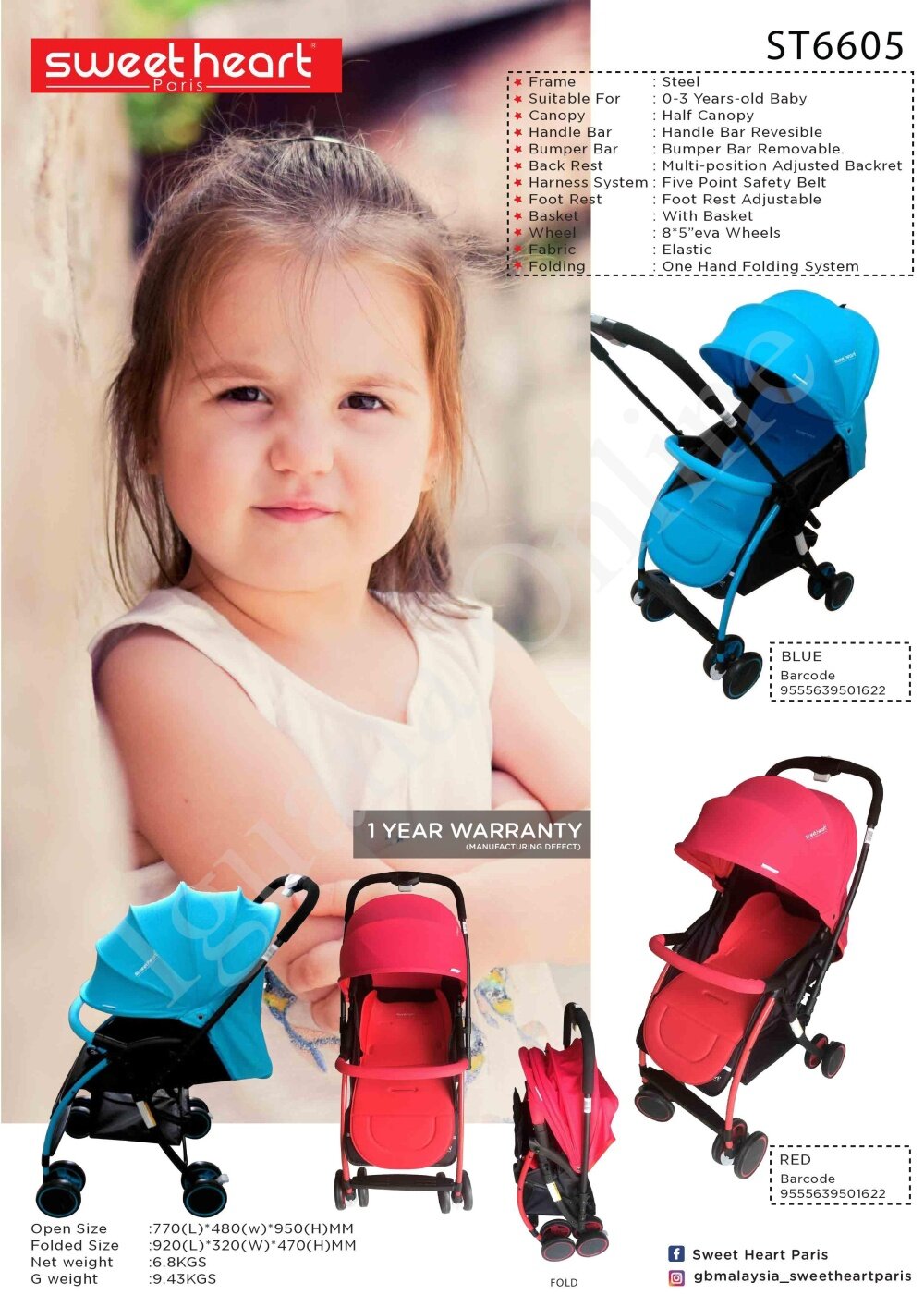 'Sweet Heart Paris' with our holding brand vision, 'Growing With You' is to bring the growth of each child close together with the loved ones giving them the greatest memories and miraculous moments of life growth and it is the inspiration of our products creation and goals.
'Sweet Heart Paris' has a wide range of products which are chosen with great care and cautious to ensure the quality, design and features are trendy yet practical and compromises of great qualities to give the very best of products to our consumer and their beloved children.