More info

Your baby is your world, and now it's high-time to take him out and show him the outside world. Whether it's a walk in the park or a stroll down the street, Target knows how to keep your little one comfortable. Sweet Heart Paris BB30 Baby Stroller Brown for a fun and cry-free outing.

Our full-size baby strollers just grow with your baby and give him the comfort he deserves every time. It has everything from padded seats and headrests to footrests and storage baskets, and what's more a removable toy bar with hanging toys.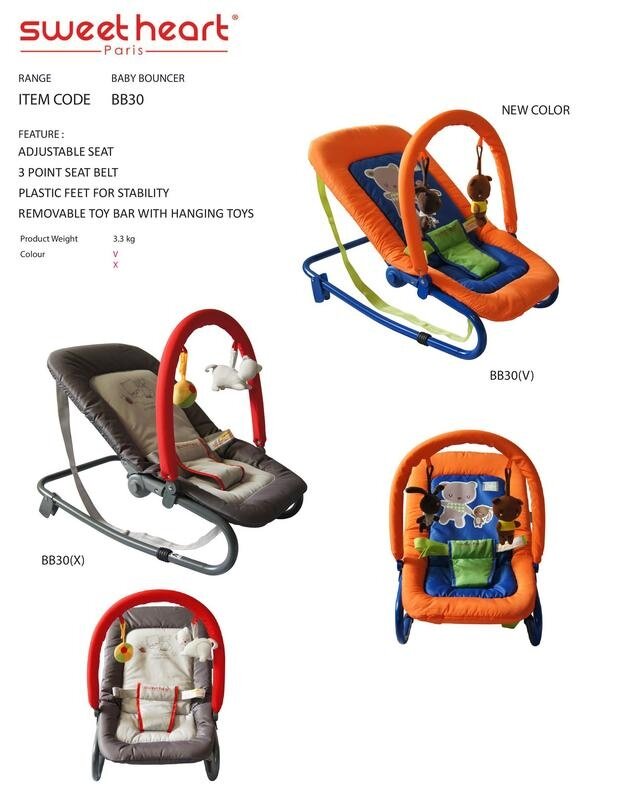 About 'Sweet Heart Paris'
'Sweet Heart Paris' with our holding brand vision, 'Growing With You' is to bring the growth of each child close together with the loved ones giving them the greatest memories and miraculous moments of life growth and it is the inspiration of our products creation and goals. 
'Sweet Heart Paris' has a wide range of products which are chosen with great care and cautious to ensure the quality, design and features are trendy yet practical and compromises of great qualities to give the very best of products to our consumer and their beloved children.