More info

Upgrading your status to a parent is one of the most beautiful experiences one can have. It is however, not an easy task. As a parent you would certainly want the best for your precious child, for their health and their temperament. We adults have safety belts in our car to protect ourselves. However, toddlers are often vulnerable to hazards when you let them sit on adult seats. The seatbelt just wouldn't safe them from accidents. This is when car seats come in handy. Sweet Heart Paris Carseat CS383 is probably what you should consider buying for your little ones.
 
Travel Safe & Sound
The Sweet Heart Paris Carseat CS383 is suitable for babies and toddlers of up to 18kg. Use this seat in a rear-facing position for infants under 10kg and a forward-facing seat for toddlers between 10 to 18kg. This car seat features washable seat and plus a five point safety harness. The safety harness is padded for extra comfort and effectiveness, in just one easy step, your child is fastened in and secured.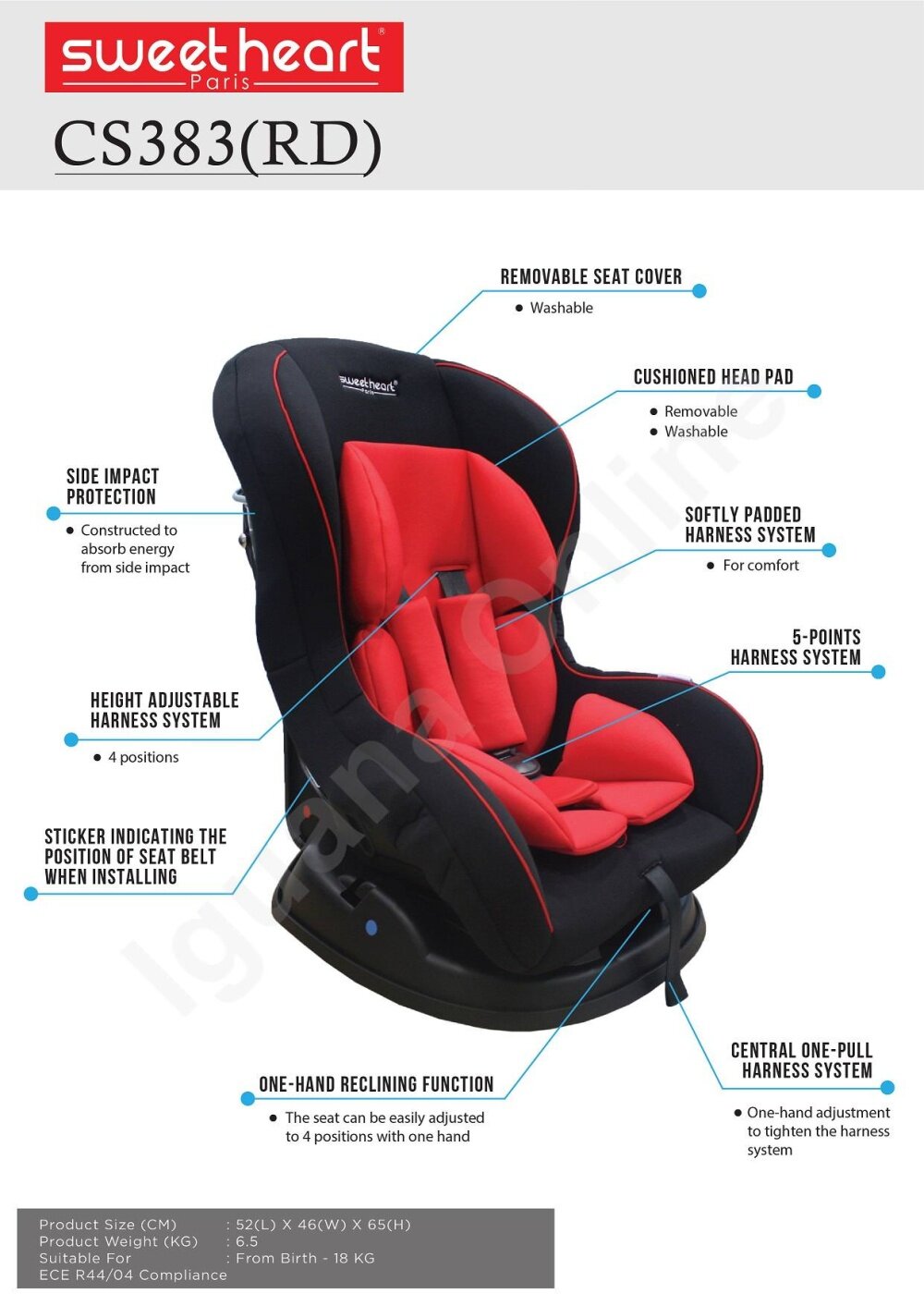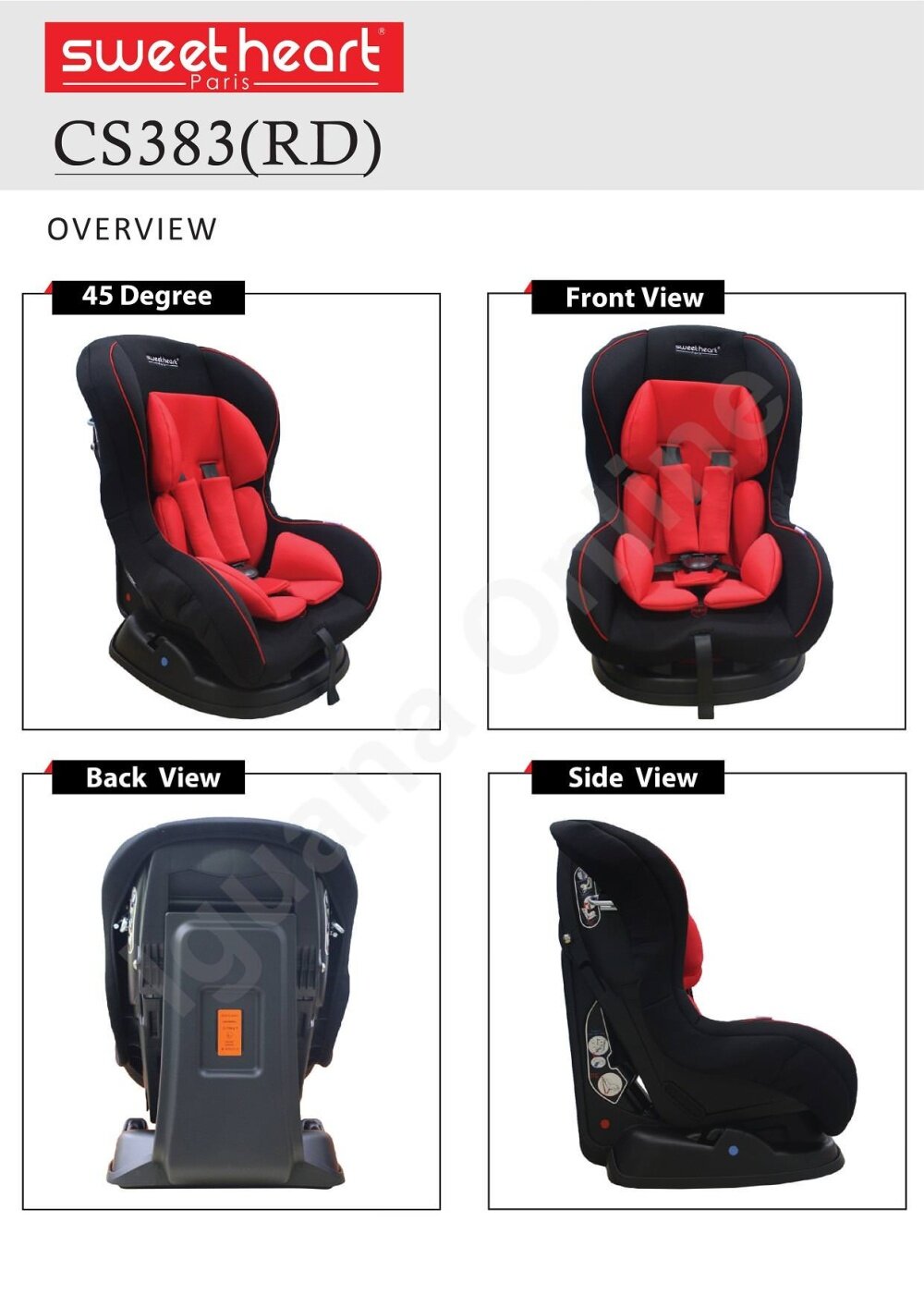 .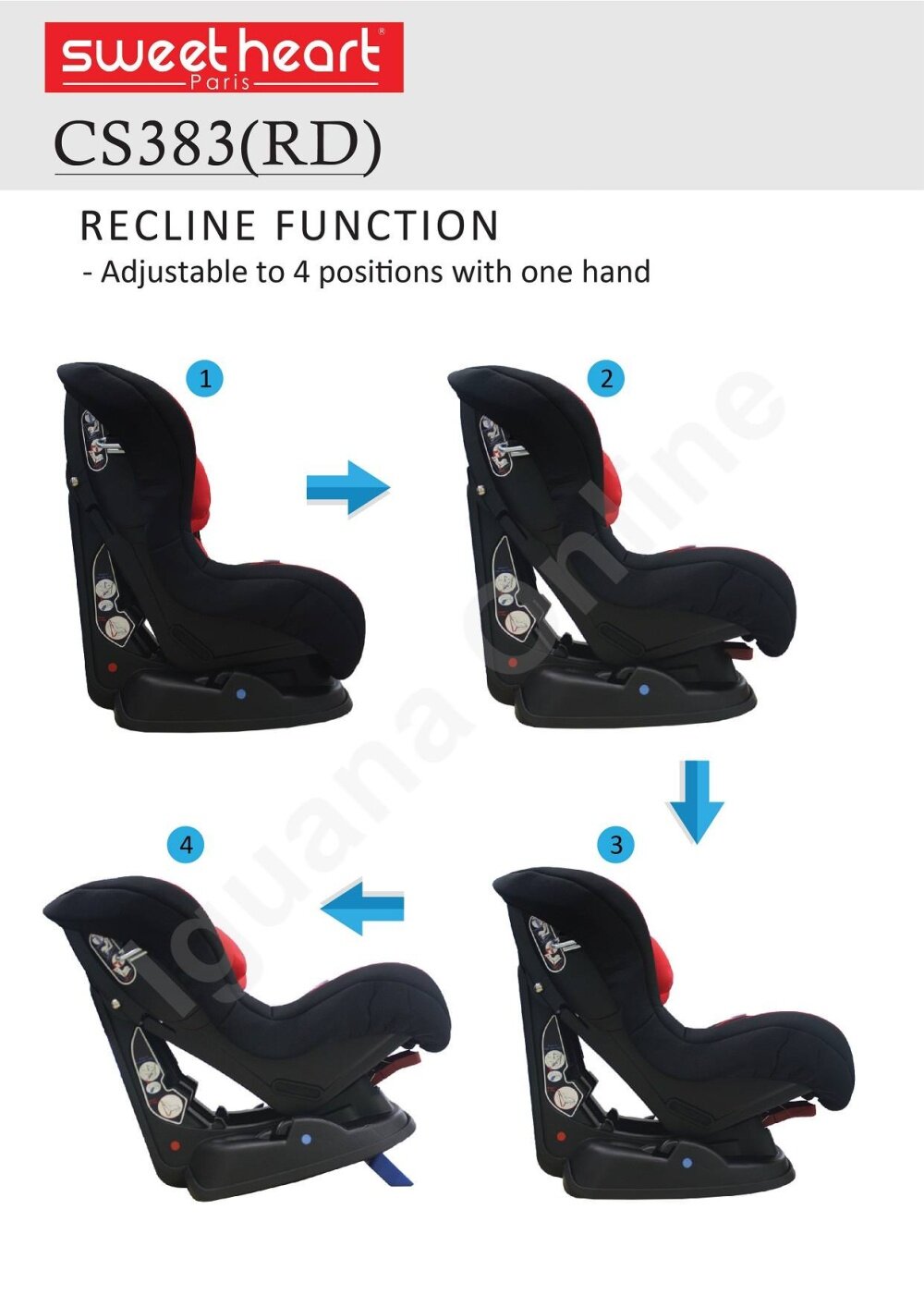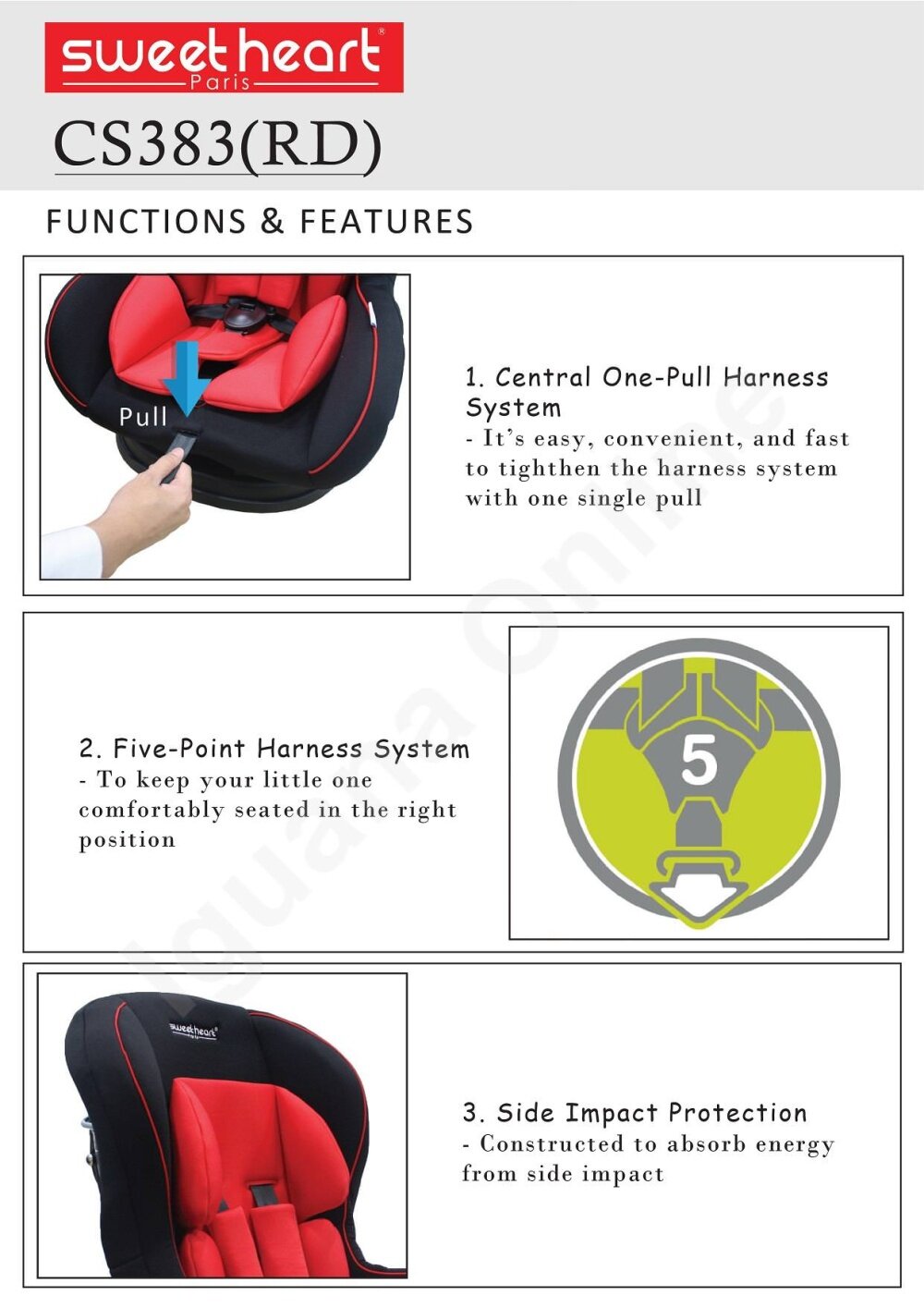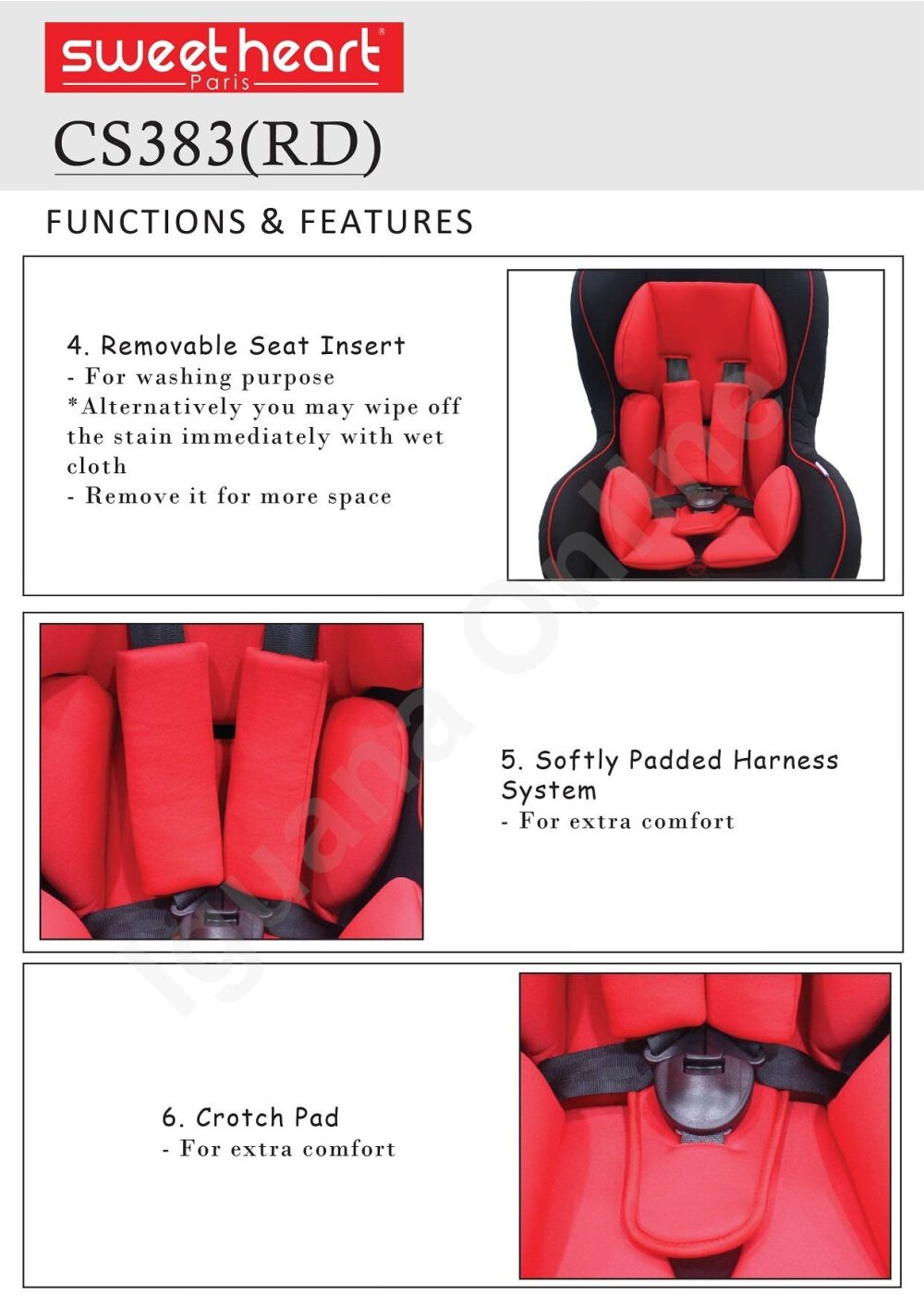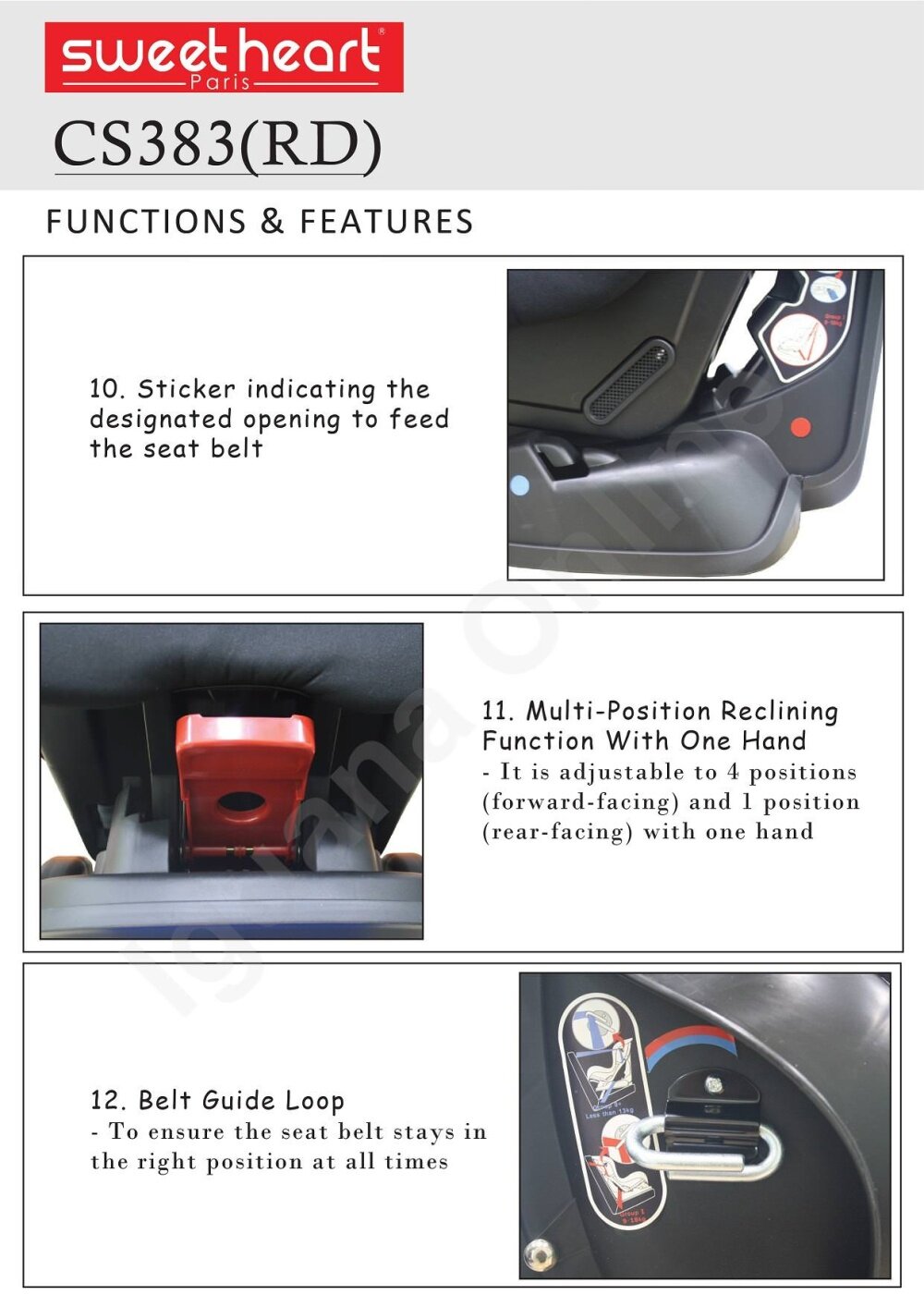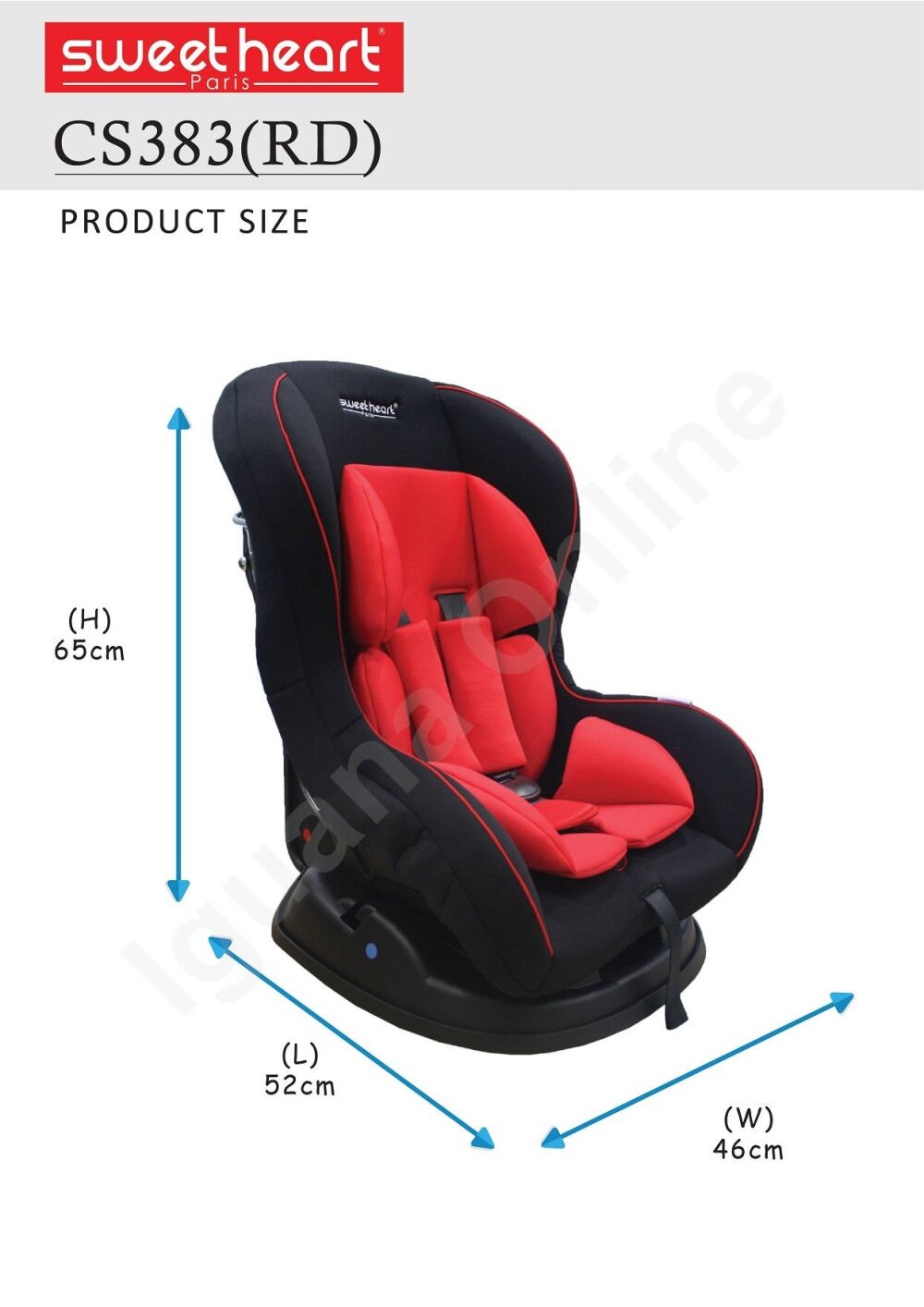 About 'Sweet Heart Paris'
'Sweet Heart Paris' with our holding brand vision, 'Growing With You' is to bring the growth of each child close together with the loved ones giving them the greatest memories and miraculous moments of life growth and it is the inspiration of our products creation and goals. 
'Sweet Heart Paris' has a wide range of products which are chosen with great care and cautious to ensure the quality, design and features are trendy yet practical and compromises of great qualities to give the very best of products to our consumer and their beloved children.