More info
Avocado Rice Cereal for your baby's first feed from 6 months and above.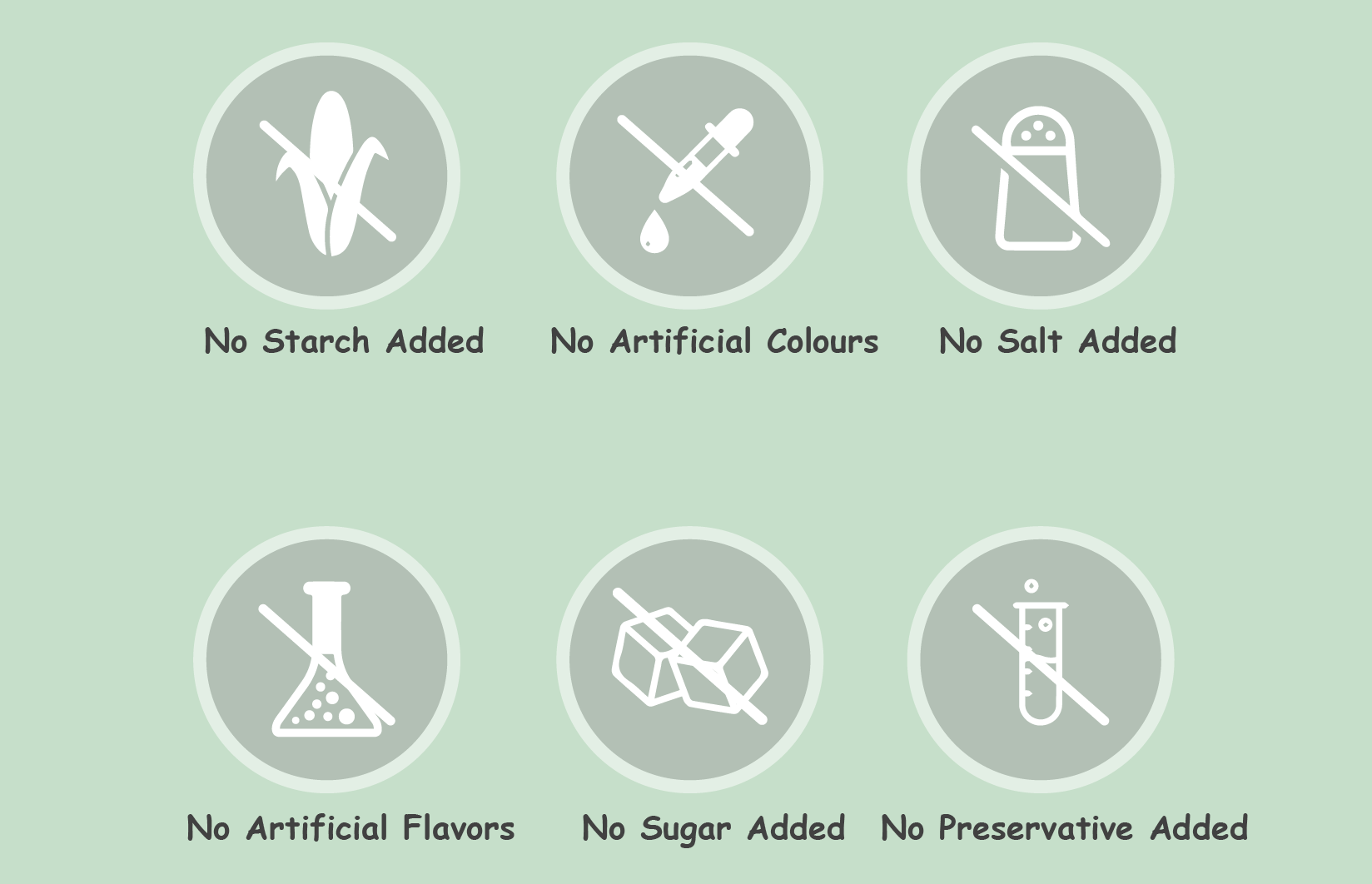 Only natural ingredients used
No Starch Added
No Artificial Coloring Added
No Salt Added
No Artificial Flavors Added
No Sugar Added
No Preservative Added
Natural Ingredients:
Instant porridge powder, spinach powder, inulin, sunflower oil powder, flaxseed oil powder, soy lecithin and avocado extract. May contain soy and wheat.
Nutrition Facts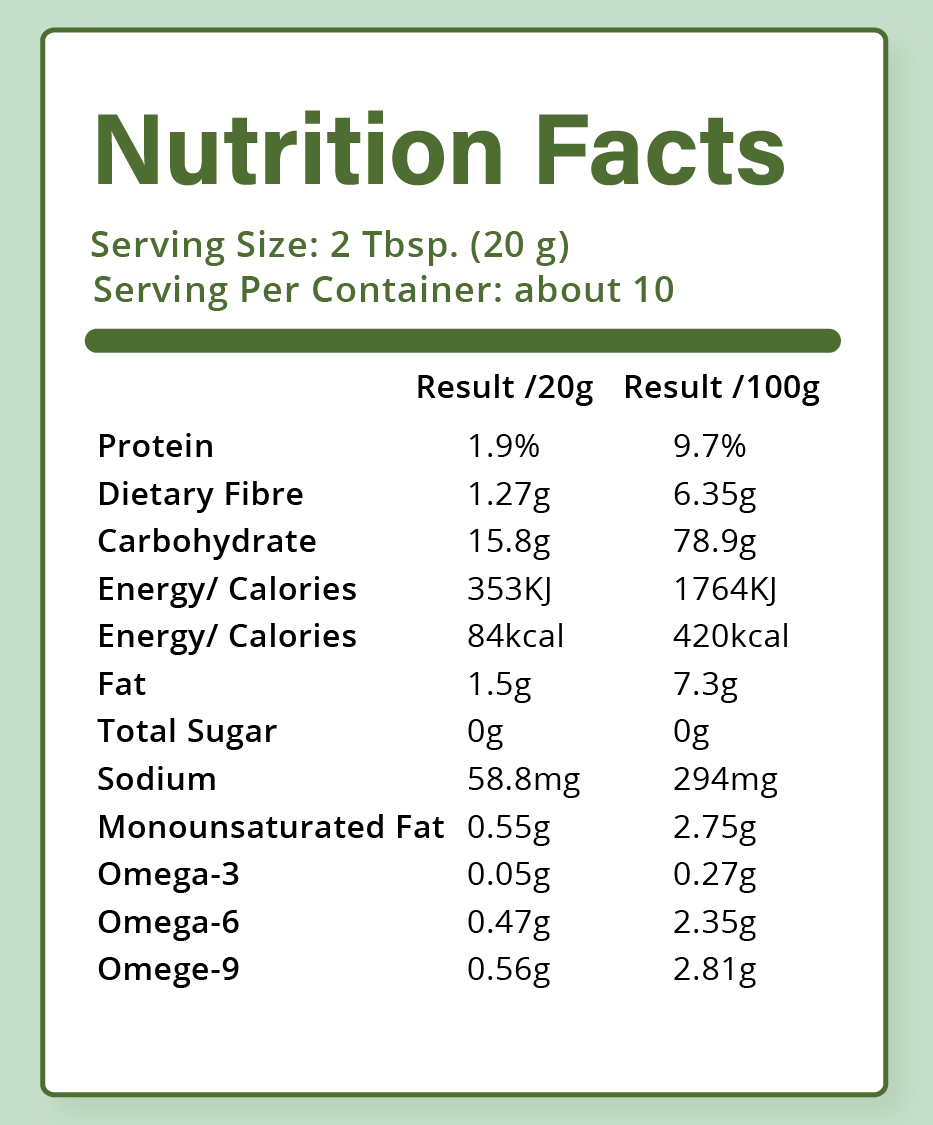 Preparation instruction:
Please wash your hands clean, put clean baby tableware in water and boil for 10 minutes.
Measure 180ml liquid, either warm water and/or milk at 70'c works
After adding appropriate amount of liquid and stirring evenly, let it stand for 30 seconds, and then stir for about 1 minute. Make a paste and confirm that the temperature is right before feeding. It can be fed 2-3 times a day according to the baby's food intake.
Tips:
Suitable for Baby led weaning (BLW) starting with solid food
Avocado rice cereal can be mixed wit water or milk (breast or formula) to make a thin oatmeal like consistency
Mixed with fresh milk, fruit or honey and blend it into milkshake as meal replacement
Mummy may make appropriate adjustment for the baby based on the baby's age and food intake, can be "from thin to thick, from thick to thin, from less to more".
Net weight: 200g
Suitable for baby 6 months and above
Storage: Keep refrigerated and consume within 30 days of opening
Shelf life: 12 months 
Ministry of Health Malaysia KKM MeSTI (Food Hygiene Regulations 2009) approved with certificate no. 7028. MeSTI is the abbreviation of "Makanan Selamat Tanggungjawab Industri"
About the Brand
Double Happiness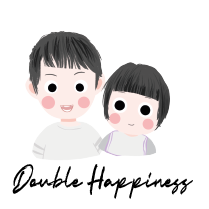 Malaysia Food Product Manufacturer Based at Johor Bahru.
Founded in 2017 by selling freshly made vegetable noodles online.
The only company used up to 13 type of vegetables ingredient for their veggie paste and noodles in the market.
All the products are approved by KKM MALAYSIA 'MeSTI' (Ministry of Health of Malaysia) and currently is processing HALAL Certification application.
All products do not contain preservative, no artificial colouring, no chemical addition, no trans-fat and no MSG added.
Export to Singapore and Hong Kong since 2018.